A few days ago, I received a 2009 planner from Free Speech Publications. It is a hard-bound planner like my 2008 planner from Seattle's Best Coffee. This one though is about a half-inch thick. What's interesting about this planner is the unusual holidays listed like International Pancake Day and World Literary Day.

Calendar preview
It was also interesting to see a mood chart and an expense chart. The mood chart and strategy nots can be found at the end of each week while the expense chart is found at the end of each month. I haven't seen like this in any of the planners from the coffee shops such as Starbucks Coffee and Seattle's Best Coffee.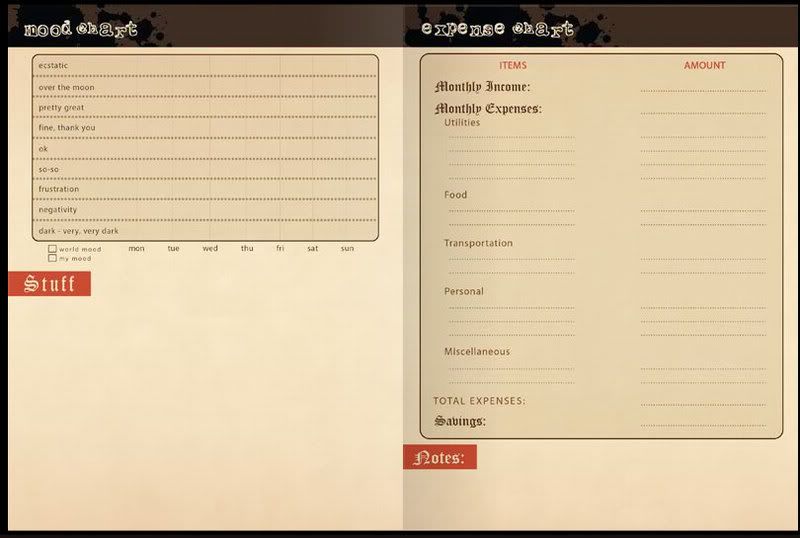 Mood Chart and Expense Chart
Another interesting add is the Quarterly Check up where you could write down the lessons that you have learned and what you have noticed. There's also a health chart included.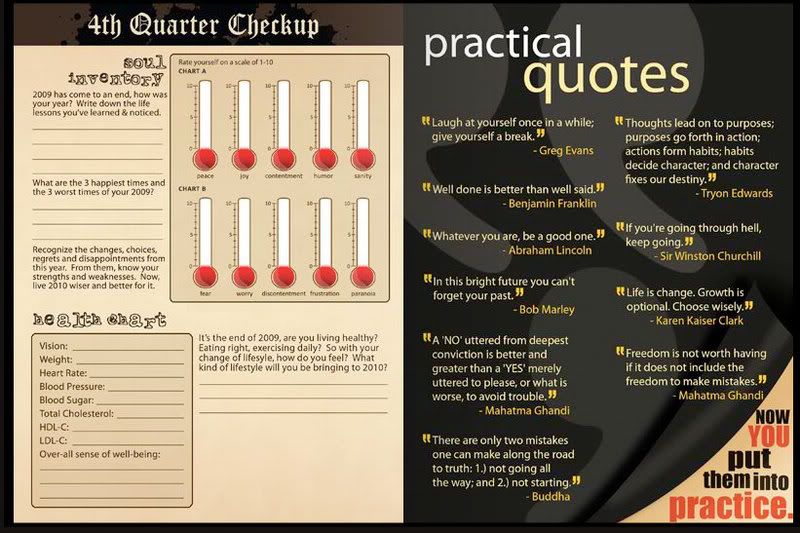 Quarterly Check-up
Well, if you really do have discipline, whether you have a journal or not or whether you are using this journal or not, you can change your life. 🙂 Anyway, if you'd like to have a better preview of the planner, please check out this link.
If you'd like to order the planner, you can buy it for 750 pesos which will save you more than getting a Starbucks planner. You can go to Bona Coffee to get a copy of the planner but you still have to contact them first before going to Bona Coffee. If you'd like to have it shipped to you, you'll just need to add 100 pesos.