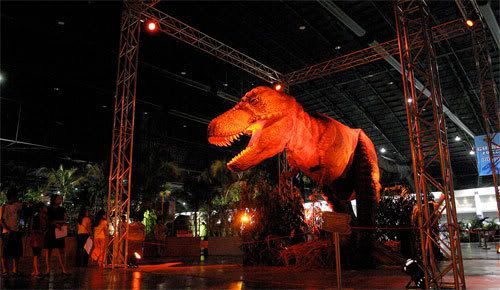 T-Rex
Are you ready to see dinosaurs in Manila? 😀 Well, not the real ones of course. Watch out for the upcoming Dinos Alive World Tour near SM Mall of Asia. The Dinos Alive World Tour is a traveling exhibit and it adopts a themed-park environment.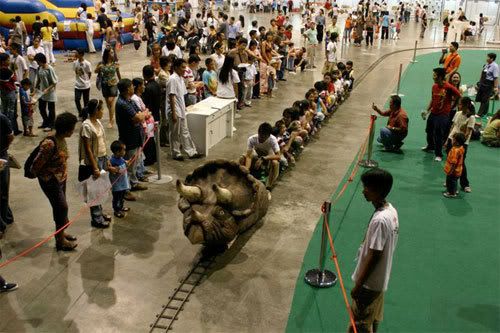 Ride the dino train
In the theme park, you'll get to see 30 life-size robotic dinosaurs which includes the 30-feet T-Rex. Visitors may be able to interact with these creatures and enjoy other activities as well.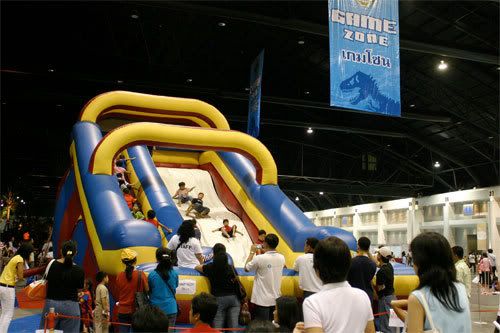 Giant Inflatable
There will also be a dino-inspired cafe that would serve food and drinks to the customers. Dinosaur-themed merchandises, such as t-shirts and toys, will also be sold. A photo booth will also be setup for your Kodak moments. 😀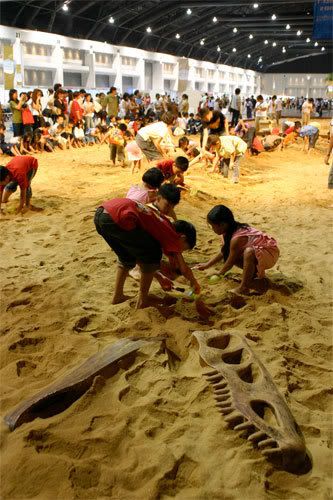 Fossil Dig
The tour will be held on November 28 to January 11. It will be open from 10 to 10pm on weekends and 12pm to 10pm on weekdays. Tickets are available for purchase from Ticket World by calling 891-9999 or online at www.ticketworld.com.ph Ticket prices for adults are Php 600, kids below a meter are Php 450 and the family package costs Php 1,750 (2 adults+2 kids+1 free ticket).